What Is Style?
Style refers to a person's particular way of expressing themselves—whether that's through clothing, writing style, or a style of architecture. In the fashion world, "style" is usually shorthand for "personal style," or the way an individual expresses themselves through aesthetic choices such as their clothing, accessories, hairstyle, and the way they put an outfit together.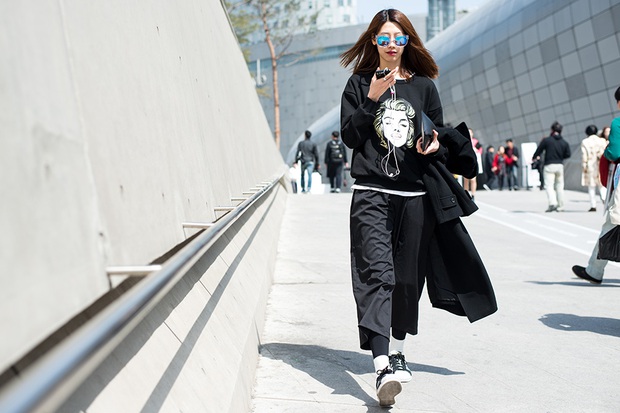 What Is Fashion?
Fashion is the dominant style within a given culture at a certain time. Fashion has to do with new trends: It refers to popular ways of dressing during a specific era.
The industry deals with the prevailing styles of the present. Fashion houses host fashion shows to highlight clothing that expresses a vision for the future of fashion. Fashion bloggers, editors, and influencers then respond to that vision with their own ideas, and retailers use all that information to sell clothes to the public. A major part of fashion is the way the latest trends are disseminated, whether via social media or in fashion magazines like Vogue.
What Is the Difference Between Style and Fashion?
There is an overlap between style and fashion, but a good rule of thumb is that style relates to the individual, while fashion is more collective. Let's break down the differences:
Individual vs. collective: Personal style is something that belongs to an individual—a means of self-expression. That individual can be a fashion designer (like Coco Chanel or Yves Saint Laurent) or anyone outside of the fashion industry. How they dress and express themselves is their style. Fashion, on the other hand, has to do with global trends and the business of fashion. The lines between them are blurry. On the catwalk, a model is part of the fashion world. The way they dress at home, however, is personal style. When they become an influencer and their personal style becomes iconic, they may start their own clothing line, turning their style into fashion.
Timeless vs. trendy: Style is timeless, while fashion is timely. Someone who is fashionable closely follows the latest fashion trends and wears designer clothing. Someone who is stylish may or may not follow fashion trends, but they always stay true to their own aesthetic. Personal style is about developing a sense of self, rather than simply absorbing trends.
Fashion and style overlap in the street that photographers capture outside of fashion shows. The subjects photographed are typically models, stylists, and fashion editors wearing the clothes of the designers whose shows they are attending, but they've taken the clothes and styled them to work for real life, effectively merging fashion with style.
Source: masterclass.com
---
To find out how we can help you with your Website + Marketing, using our unique location marketing platform called Top4, get in touch today at www.top4marketing.com
Looking to build customer loyalty through social media? Don't forget to add your business to Top4.global
List your business, create your own digital store to sell goods and services, and share posts on social media. Promote your business on Google instantly! Should you need help with local digital marketing then view our new Google Marketing Platform and services Top4 Marketing
Get Found On Google Promote Your Website, Reach local customers today!
Our Digital Marketing Agency Services Across All Industries Include Search Engine Optimisation (SEO), Google Marketing, Website Design, Corporate Web Development,  and local location-based marketing using our own Google Marketing Platform!
Engage A Social Media Agency For Only 1/3 The Cost Of Employing A Social Media Manager…LET'S TALK!