Students in Australia will not only have the opportunity to attend a prestigious university with exceptional academic programs, but also an access to cosmopolitan surroundings and dynamic city life.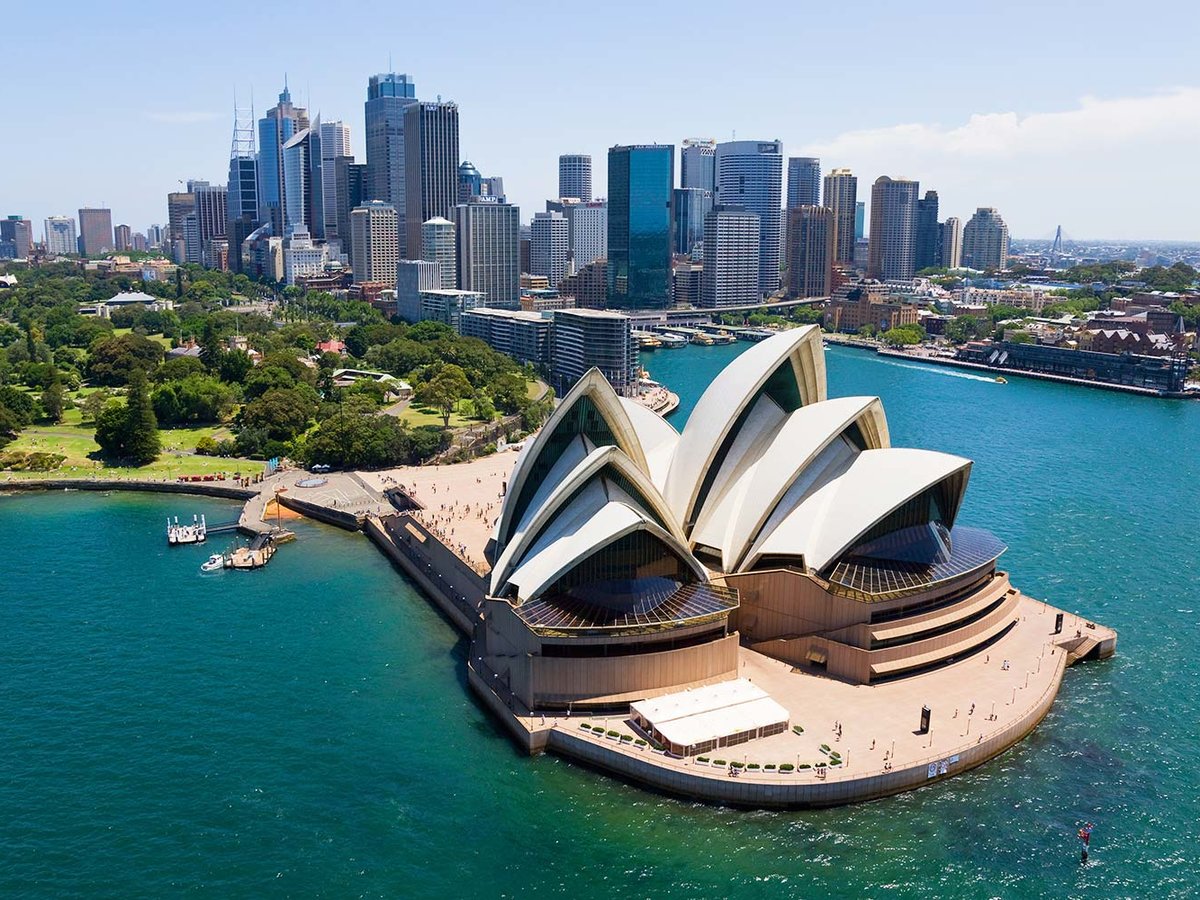 The following is a list of student-friendly cities in Australia:
1. Melbourne 
Melbourne is the top cultural centre of Australia and it's one of the most liveable cities in the world. Having a diverse economy, the city becomes home to many of Australia's top firms and national organisations such as Business Council of Australia and Australian Council of Trade Unions.
 There, you can enjoy your study with several leisure activities; attending live music in numerous venues, seeing a comedy show or sporting events. If you spend your time enjoying attractions in Eureka Tower, then good news! You will be amazed by the city light views from 297th floor, the penguins at Port Phillip Bay, or even the piers of Mornington Peninsula and swim with the seahorses. Sounds exciting, right?
Universities in Melbourne:
Monash University – the largest university in Australia and one of the best universities in the world

RMIT University

Swinburne University of Technology

Melbourne Business School

University of Melbourne
2. Sydney
More than 50,000 international students come to Sydney each year. Their main reasons are the high-quality of life that Sydney offers and high scores in terms of employability. With the largest economy in Australia, Sydney is also the financial centre and the headquarter of several multinational corporations.
 The town features five internationally ranked universities that offer worldwide recognised research degree programmes. With a great student mix, in Sydney, you can admire and walk around lovely beaches and many green spaces. Night life is full of possibilities, as numerous concerts, music events and the variety of bars cover wine bars.
 Students can visit many museums, or watch plays in several theatres. Stables Theatre in King Cross is one to keep in mind. It hosts a 'pay-what-you-can' monday event. You should see the play and pay as much as you wish for the ticket. 
Don't miss the chance to explore Sydney's unique wildlife and nature. Koala bears and Kangaroos are a must! 
Universities in Sydney:
Australian Catholic University

Macquarie University

University of Technology Sydney

Western Sydney University

University of Sydney
3. Brisbane 
Brisbane is Australia's third most populated city. Welcomes roughly 50,000 international students each year. Brisbane is known as a "new-world" metropolis. In addition, the city attracts a lot of tourists, resulting in a multicultural atmosphere.
 The city doesn't only offer you high-ranked universities in Australia, but also affordable living costs for students. Furthermore, local universities charge low tuition fees for Australia students, and allowing them to choose from over 9,000-degree courses offered at Bachelor, Master and PhD level.
Join the world's largest annual festival Buddha Birth Day, fly over the city in a hot air balloon, and explore Brisbane's Moreton Bay and Islands.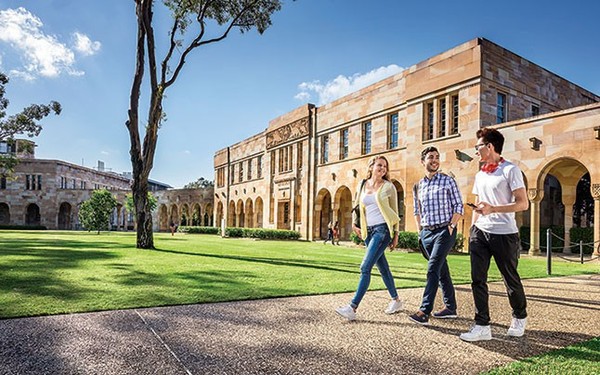 Universities in Brisbane:
James Cook University

University of Queensland
4. Canberra
Canberra as the Australia's capital city hosts around 35,000 students, 9,000 of whom are international students. You can apply in one of the two local universities of Australia's capital, including the top-ranked Australian National University.
Canberra's name is derived from the phrase "canberry" which literally means "meeting place" and most international students agree about that. The city is large enough to be entertaining yet small enough to avoid being hustling and overcrowded.
Canberra is home to many attractions, including a man-made lake right in the city centre and many nature reserves. Go enjoy the Captain James Cook Memorial, the Black Mountain Tower or attend the annual Barassi International Australian Football Youth Tournament.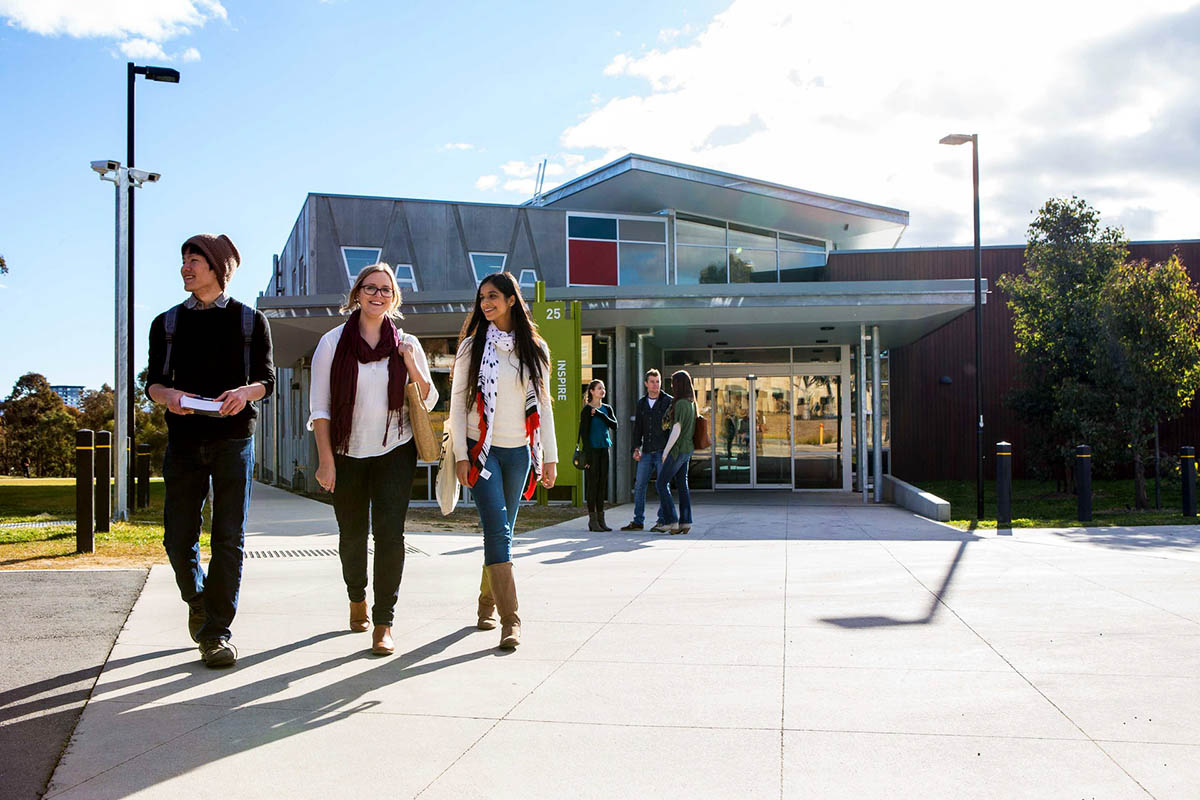 University in Canberra:
5. Perth
Perth is a popular tourist destination due to its pleasant temperature, beautiful beaches, and many cultural and social events.
 The universities from Perth are in the QS world university rankings and known to be very good in terms of supporting and encouraging the students' social life. In Perth, student life is more concentrated around campus activities, since universities are placed at a significant distance from the city centre.
 However, You should have a time to discover the unique attractions in Perth. Visit Scitech Discovery Centre, the science museum in West Perth. Or the one of the world's largest inner-city parks, Kings Park. Last but not least, don't miss Cottesloe Beach and the Pinnacles!
University in Perth:
Murdoch University

University of Western Australia
6. Adelaide
As it covers a large and diverse student population, Adelaide is one of Australia's greatest places to study abroad if you want to combine outstanding study opportunities with plenty of sporting activities, like hiking, cycling, trekking and climbing.
 Adelaide blends an energetic urban life and picturesque natural surroundings and you can have fun at so many of the local festivals that are held here, like Adelaide Festival of Arts, Adelaide Festival of Ideas or Adelaide Writers' Week.
 The surroundings of Adelaide are definitely worth a visit, so you should have a go at Barossa Valley – the best wine region in Australia, Kangaroo Island or swim with the dolphins in the Glenelg area.
 Enjoy an enriching academic life, as universities in Adelaide are well known for preparing students for international job market.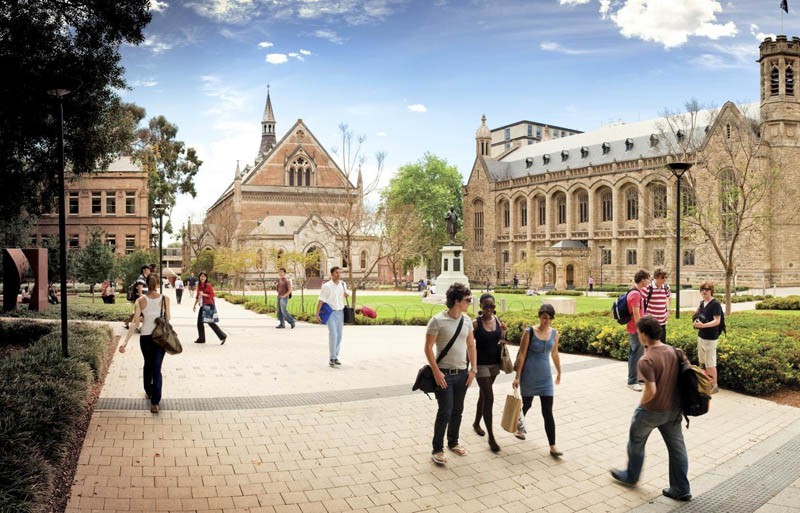 Universities in Adelaide:
University of Adelaide

Torrens University Australia

Flinders University
7. Gold Coast
Gold Coast sums around 30,000 university students and is probably the best Australian city for partying and enjoying a thriving nightlife.
 Gold Coast praises itself with 300 sunny days per year, it is one of the nicest places in the world where you can surf. The city also has other particular features. It shows you rural areas, mountains, and a few national parks which you can enjoy them all.
Gold Coast is mainly a beach metropolis, known as one of the most desirable places in the world to live in. Regarding attractions, you can check out several theme parks including Dreamworld, Sea World, Tambourine Mountain Glow Worm Caves, Tree Top Walkway, or Infinity – an entertaining, interactive house with unique special effects and amazing illusions.
University in Gold Coast:
With the perfect combination of excellent teaching with fantastic leisure activities and an overall safe environment, some cities in Australia become the best cities in the world for students. Those should be enough to become the reason why many international students choose to study in Australia! 
---
To find out how we can help you with your Website + Marketing, using our unique location marketing platform called Top4, get in touch today at www.top4marketing.com
Looking to build customer loyalty through social media? Don't forget to add your business to Top4.global
List your business, create your own digital store to sell goods and services, and share posts on social media. Promote your business on Google instantly! Should you need help with local digital marketing then view our new Google Marketing Platform and services Top4 Marketing
Get Found On Google Promote Your Website, Reach local customers today!
Our Digital Marketing Agency Services Across All Industries Include Search Engine Optimisation (SEO), Google Marketing, Website Design, Corporate Web Development,  and local location-based marketing using our own Google Marketing Platform!
Engage A Social Media Agency For Only 1/3 The Cost Of Employing A Social Media Manager…LET'S TALK!