Indian foods or cuisine is widely regarded as one of the most flavorful and popular cuisines in the world. And, in particular, an impressive number of Australians enjoy having Indian cuisines and visiting Indian restaurants such as our restaurant The Yarra Indian Restaurant which serves quality Indian food.
The booming trends of tasty Indian cuisines have been accepted globally. Western countries have been the forerunners in adopting this trend.
With a substantial Indian population calling India home, approximately 3% of Melbourne's population is made up of Indians.
With the increasing number of Indian restaurants in Australia, the Indian presence has become fairly noticeable. The distinct and authentic Indian flavours must be lauded for their contribution to the growing popularity of Indian foods. Here's a rundown of some of the most popular Indian dishes in our restaurant, The Yarra Indian Restaurant in South Yarra, Melbourne.
1 Butter Chicken
Butter Chicken is one of the most popular Indian curry foods on the menu and takes the top spot at number one! The divine dish is deeply rooted in the northeastern part of India, but its appetizing and tempting taste has won praise in almost every part of the country. Spiced chicken's sweet and tangy flavour complements every plate around the world. Thick cream, seasoned with spices and onions, goes well with a loaf of naan. The enticing flavours of spices and the essence of traditional Indian herbs propel it to the top of The Yarra Indian Restaurant dishes.
2 Tandoori Chicken
Without having tried Tandoori Chicken, the praises of Indian foods must have been in vain. The dish is renowned for its delightful flavour and authenticity. The dishes are made up of chicken chunks shaped into kebabs. In the clay urn, the chicken is slowly cooked. Tandoori chicken is an enticing non-vegetarian dish that is popular on The Yarra Indian Restaurant menus.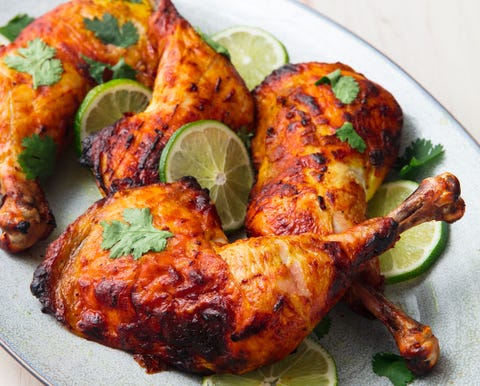 3 Beef Vindaloo
Beef Vindaloo is a popular dish among foodies. It is one of the best Indian curries, combines potatoes, spices, and chillies to create a spicy, hot, and tasty dish. Beef Vindaloo is a fiery dish that sits at the higher end of the spicy-o-meter and is not for the faint of heart. So, do you like it hot and spicy?
If you are in Melbourne and searching for the best Indian food; don't pass by The Yarra Indian Restaurant – you'll be pleasantly surprised at how we have achieved a flavoursome Indian cuisine. Eat Indian food at home by ordering home delivery, or pick up some Indian food when you order takeaway or enjoy a smart casual setting and book a table to dine in at The Yarra Indian Restaurant.
---
To find out how we can help you with your Website + Marketing, using our unique location marketing platform called Top4, get in touch today at www.top4marketing.com
Looking to build customer loyalty through social media? Don't forget to add your business to Top4.global
List your business, create your own digital store to sell goods and services, and share posts on social media. Promote your business on Google instantly! Should you need help with local digital marketing then view our new Google Marketing Platform and services Top4 Marketing
Get Found On Google Promote Your Website, Reach local customers today!
Our Digital Marketing Agency Services Across All Industries Include Search Engine Optimisation (SEO), Google Marketing, Website Design, Corporate Web Development,  and local location-based marketing using our own Google Marketing Platform!
Engage A Social Media Agency For Only 1/3 The Cost Of Employing A Social Media Manager…LET'S TALK!