According to research, there are numerous advantages to eating fresh, unprocessed foods in order to maintain a healthy diet; yet, because these foods are often devoid of preservatives, they decay more quickly. However, whether it's fruits, vegetables, fish, meat, poultry, grains, eggs, bread, milk, or even cheeses, there are many natural ways to keep food fresh.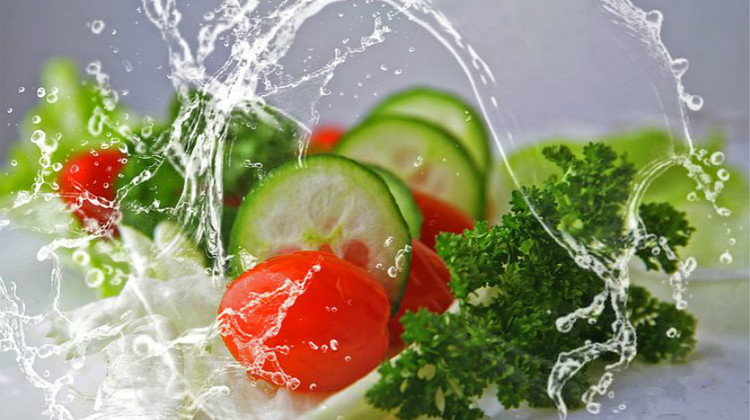 The majority of these techniques are basic knowledge, but there are a few that may surprise you. They are all-natural and aid in food preservation. Here are some helpful hints for getting the most out of your fresh foods:
Pay close attention to expiration dates when shopping; buy food packages with the latest date printed on them. Keeping your refrigerator between 38 and 40 degrees F will keep foods the freshest. There is more temperature fluctuation in the refrigerator door, don't store highly perishable foods there, especially milk.
Make sure to dry your fruits and vegetables before storing them, and do not store them in plastic bags. This will cause produce to ripen faster.
Meats
Meat items require plenty of air circulation in the refrigerator to stay at their freshest.
Meat should be kept in its original wrapping in the refrigerator if you will be using it within two days. Smoked meats like bacon or ham should be wrapped in a vinegar-soaked cloth. Meat should be wrapped in foil or freezer paper before being placed in the freezer.
Dairy Products
Make sure to put the milk back in the refrigerator immediately after use. Always store milk in its original container. Never store milk in the door; it is where the temperature fluctuates the most. Before storing ice cream place a sheet of plastic wrap directly on the surface, this will keep it fresher longer. Store ice cream in the main part of the freezer, not in the freezer door. Always wrap cheese in plastic or waxed paper before storing it in the deli drawer. The best way to store eggs is with the pointed side down.
Fresh Fruits and Vegetables
Produce releases ethylene gas as it ripens, while this is perfectly natural it does cause other fruits and vegetables to ripen faster. Some produce is more sensitive to ethylene than others, conversely, some fruits and vegetables produce more ethylene than others.
Among the more sensitive are green beans, lettuce, watermelon, carrots, apples, eggplant, broccoli, cucumbers and potatoes. The high-ethylene producers include pears, cantaloupe, apricots, tomatoes, bananas, plums, avocados, peaches, kiwis, mangoes, papayas and nectarines. Avoid storing any of the high producers with the more sensitive fruits and vegetables. Always store bananas on the counter, do not refrigerate them. Make sure you wash and dry all produce before storing it. Never store produce in plastic bags.
Strawberries, raspberries and blueberries should be stored in the plastic container they came in, keep them in the rear of the refrigerator.
Baked Products
If you will not use bread within a week, first slice it and then freeze it, from there you can remove slices as you need them. Fresh bread should be stored in a dark, cool and dry pantry. To keep pound cake and banana bread fresher always cut slices from the middle, after you take a slice to push the two ends together so that you still have a loaf, this way there are no cut ends to go stale! Store cake with half an apple in the container, it will stay moist substantially longer. Store cookies in an airtight container or jar with a slice of bread, this will help keep them softer.
Now that you know Natural Ways to Keep Food Fresh, make sure you also get the fresh produce from the store.
Looking for a place to buy your fresh fruits & vegetables?
In Farmland Fruits & Veggies not only look fresh but all of our veggies taste fresh! We ensure that your veggies won't wit as soon as you leave our store and will stay crisp and crunchy for as long as you want them to.
Come visit Us!
Source: Ezinearticles
---
To find out how we can help you with your Website + Marketing, using our unique location marketing platform called Top4, get in touch today at www.top4marketing.com
Looking to build customer loyalty through social media? Don't forget to add your business to Top4.global
List your business, create your own digital store to sell goods and services, and share posts on social media. Promote your business on Google instantly! Should you need help with local digital marketing then view our new Google Marketing Platform and services Top4 Marketing
Get Found On Google Promote Your Website, Reach local customers today!
Our Digital Marketing Agency Services Across All Industries Include Search Engine Optimisation (SEO), Google Marketing, Website Design, Corporate Web Development,  and local location-based marketing using our own Google Marketing Platform!
Engage A Social Media Agency For Only 1/3 The Cost Of Employing A Social Media Manager…LET'S TALK!