Have you done preparing your industrial sheds for winter? In most countries, snow has already started coming down in barrels, making a lot of people happy and many individuals grumpy as well. Of course, no one can hate the natural white beauty of the falling snow and everyone loves making snow angels, playing with snowballs, building a snowman and doing other activities that involve snow, just after a recent snowfall.
People who regularly get their dose of snowfalls, however, hate it when the snow melts and turn to ice since they now have to work hard to shovel their walk and driveways. In addition, heavy snowfalls can disrupt business operations in certain areas and they can cause a lot of damage to some properties.
Preparing The Sheds For The Winter Season
Whether you have a shed in your garden or an industrial shed, building and construction experts say there are a number of ways you can ensure your shed can withstand the onslaught of winter. Below are some of these helpful tips you can follow:
Inspect the exterior part of the shed.
One of the things you should do in preparing your sheds is to check the shed's exterior for any signs of structural damage such as cracks and holes. Look for weak spots as well. When checking the exterior of the shed's roof, be careful about walking on it, especially on the seams since you can just cause further damage on the shed's roof.
Inspect the shed's interior as well.
Inspect the walls and ceiling of the shed. Shelving and other wall hangings placed on the shed can also accelerate rotting or weakened spots; as such, make sure you check all hidden areas.
Clean your shed, or have it cleaned by trusted contractors.
If you have an industrial shed or large garden one, it would be best if you hire trusted contractors to help you out with this task. It would also be easier for you to look for damages or weak spots on your shed if it has been given a good scrubbing or cleaning down.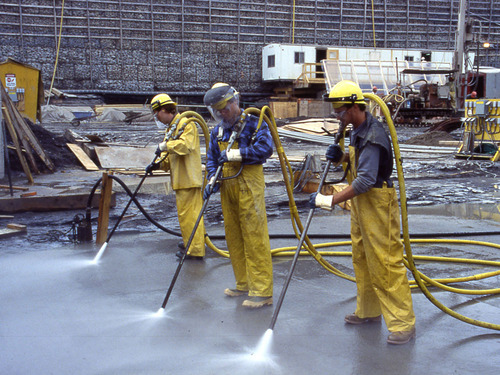 Finally, have weakened areas fixed.
When you find damages and weak areas on your shed, it is important that they are fixed immediately. When the structural issues are just minor, you can handle the repairs yourself. The minor repairs you can do include caulking up open areas such as small holes or cracks, replacing torn or missing shingles, and painting. Major works that have to be done such as fixing roof leaks or even replacing a really rotten or damaged roof have to be left to experts though.
Looking for a reliable and trusted industrial shed builder in Griffith? Contact Asset Building Systems Australia today for any enquiries!
---
To find out how we can help you with your Website + Marketing, using our unique location marketing platform called Top4, get in touch today at www.top4marketing.com
Looking to build customer loyalty through social media? Don't forget to add your business to Top4.global
List your business, create your own digital store to sell goods and services, and share posts on social media. Promote your business on Google instantly! Should you need help with local digital marketing then view our new Google Marketing Platform and services Top4 Marketing
Get Found On Google Promote Your Website, Reach local customers today!
Our Digital Marketing Agency Services Across All Industries Include Search Engine Optimisation (SEO), Google Marketing, Website Design, Corporate Web Development,  and local location-based marketing using our own Google Marketing Platform!
Engage A Social Media Agency For Only 1/3 The Cost Of Employing A Social Media Manager…LET'S TALK!