Hamilton Island is a gem of the Whitsundays, the ultimate island escape and one of Australia's most beautiful locations. Here's our list of the top 5 "must do" activities for your holiday on Hamilton Island.
1. Find Nemo
Hamilton Island is in the heart of the Great Barrier Reef. A fringing reef surrounds the island and at low tide, the water sports playground of Catseye Beach turns into a snorkeler's paradise. Fish have been hand-fed here for more than 20 years, so their numbers are plentiful and their colours amazing. For the ultimate Great Barrier Reef experience, visit the outer reef by boat, plane, helicopter or from an underwater viewing room on a stable platform.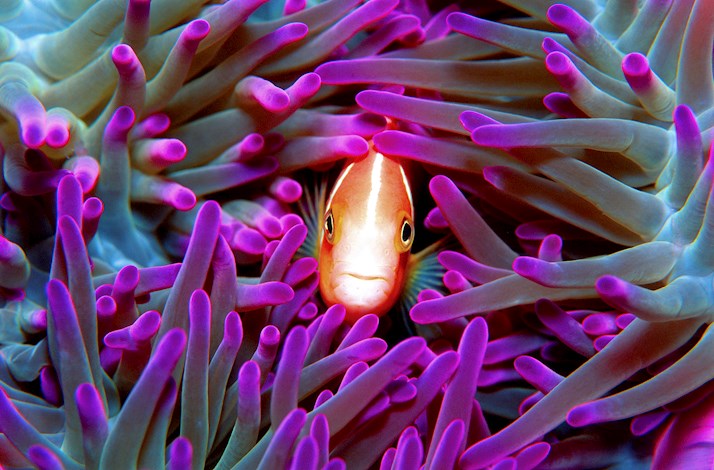 2. Cruise the Whitsundays
Something would be amiss if you didn't take the opportunity to explore the great Whitsunday region while on Hamilton Island! No trip would be complete without a Whitehaven Beach experience. You can indulge in an overnight reefsleep or even a helicopter trip! While it can be pricey it is truly an unforgettable adventure.
3. Fill the Sails
Hamilton Island and the magnificent waters of the Whitsundays are known as sailing mecca. Enjoy the Camira Sailing Adventure by Cruise Whitsundays aboard the 85ft catamaran that takes you to the famous Hill Inlet and Whithaven Beach and includes snorkelling gear and lunch! You can also enjoy the sunset or a full-day tour on the charming Banjo Paterson. If you get the sailing bug, there are "learn to sail" courses on Hamilton Island and take your own yacht on a bareboat charter for a few nights.
4. Get in Touch with Nature
Start the day with yoga on the beach, then grab the kids and enjoy a rewarding walk to Passage Peak – the highest point on Hamilton Island – where the views will take your breath away. On the way, you will more than likely see wallabies, kangaroos and native Australian birds. If you skipped morning yoga, you can enjoy 'Breakfast with the Koalas' at the Koala Gallery. After your brekkie, head out on a kayaking tour where you will get up close and personal with local marine life.
5. Paint a Picture
Take home your holiday memories on canvas. Art classes are conducted each week, under the tutelage of a visiting Artist in Residence. This activity is great for families, especially if you have creative little ones.
---
To find out how we can help you with your Website + Marketing, using our unique location marketing platform called Top4, get in touch today at www.top4marketing.com
Looking to build customer loyalty through social media? Don't forget to add your business to Top4.global
List your business, create your own digital store to sell goods and services, and share posts on social media. Promote your business on Google instantly! Should you need help with local digital marketing then view our new Google Marketing Platform and services Top4 Marketing
Get Found On Google Promote Your Website, Reach local customers today!
Our Digital Marketing Agency Services Across All Industries Include Search Engine Optimisation (SEO), Google Marketing, Website Design, Corporate Web Development,  and local location-based marketing using our own Google Marketing Platform!
Engage A Social Media Agency For Only 1/3 The Cost Of Employing A Social Media Manager…LET'S TALK!