With Valentine's Day coming up on February 14th, restaurants everywhere are preparing their menus and decor for one of the busiest days in food service. Valentine's Day dinner is the second most popular meal in the restaurant industry, directly following Mother's Day brunch, making this a great opportunity for your restaurant to provide unique services to your existing and new customer base. Discover how our Valentine's Day restaurant promotion ideas can help your establishment make the most of this busy day.
Advertise Your Valentine's Day Specials Online
Now that the new year is here, couples are beginning to make plans for the next big holiday. No matter if you're marketing to your usual customers or you're trying to attract new faces, it's a good idea to get the word out about it online.
If you're planning a prix fixe menu, holiday desserts, or discounted meals, be sure to effectively advertise your specials on social media and your restaurant's website. Because Valentine's Day is such a popular night for dining out, many potential customers will want easily accessible information about your offerings ahead of time. That way, they can weigh their options as they choose where to have their special night out. When it comes to busy holidays, your online presence could help you stay one step ahead of your competition.
Here at Top4, we have a dedicated promotional page on your Top4 business listing, where you can put up several promotions they have for any special occasion, including Valentine's Day. It's easy – just talk to us about the details of the promotion. Then, our team of experienced designers will come up with an attractive design, complimented with quality content by our team of copywriters and content writers. Our marketing platform top4.com.au is a location-based Google marketing platform that gets businesses all over Australia more exposure online to reach more customers.
Additionally, Top4 can also do your online and social media marketing daily across many platforms for a small monthly fee. We can immediately promote your Valentine's Day promotion across all platforms that your customers use and getting it right in front of them. This way, we give clients the freedom to focus on their business, while having the confidence that their marketing is being managed by a highly-skilled team of marketing professionals.
Plan a Valentine's Day Menu
To attract customers who are looking for a special Valentine's Day experience, try creating a new menu just for the occasion. We suggest planning exclusive Valentine's Day dinner specials with a starter, main course, dessert, and a signature cocktail or bottle of wine. Not only will this cut down on your customers' waiting time, but it will make purchasing ingredients ahead of time more simple.
If you don't know where to start when planning your Valentine's Day menu, try bringing some of the holiday's colors into your food options. What can you serve that features pink or red? For your dessert menu, try romantic heart-shaped cakes or chocolate-covered strawberries. Here are some more Valentine's Day menu ideas to get you inspired:
Pasta in a pink vodka sauce
Crabcakes with a beet risotto
Beef medallions with red potatoes
Oysters and Champagne
Heart-shaped margarita pizza
Alter Your Beverage Service for Valentine's Day
Whether you're offering a complimentary bottle of wine to every couple or you are assembling a specialized cocktail menu, alcoholic drinks can not only create a romantic atmosphere for your customers, but they can also boost your sales and profits. Consider training your servers to make sure that everyone is prepared to suggest a bottle of wine that complements the guests' meals.
If you decide to serve Valentine's Day cocktails, try making drinks that match the theme of the holiday. Fruit flavors like cherry and raspberry will give your drinks romantic hues, and your guests may appreciate playful cocktail names like "Cupid's Cosmo" to add in a little fun to the occasion.
Create a Romantic Atmosphere
For this special evening, encourage your employees to show extra care to your customers. If your hosts and servers make them feel especially welcome, your customers will remember more than just their food when they leave your establishment. The calm music selection and the intimate lighting will help create a romantic mood in the dining area. Additionally, consider providing something for the couple to take home in remembrance of the evening, like a single rose or a customized wine glass with the date and your restaurant's name.
Encourage Reservations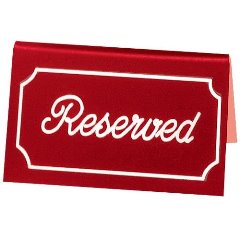 Because it is the second busiest day of the year for restaurants, it's crucial to encourage customers to make reservations well in advance of Valentine's Day. Nothing ruins the romantic mood more than sitting in a waiting area for over an hour. By offering discounts or other promotions to guests who book ahead, you can reduce the number of people anxiously waiting for a table. Plus, knowing how busy your restaurant will be can help prepare your chefs and servers beforehand.
Offer a Valentine's Day Cooking Class
One way to offer something a little extra to your customers and draw in some more business is to host Valentine's Day cooking classes. For couples looking to stray from tradition, attending a cooking class on Valentine's Day can allow them to get creative, work together, and enjoy eating something made with their own hands.
If your restaurant will be too packed on the special day, offer cooking classes in the weeks leading up to the 14th. This creates less competition with other restaurants and gives more customers the chance to partake in your classes. Many potential customers opt-out of celebrating on the day because of how busy it is, so earlier cooking classes could be enticing to them.
With Valentine's Day approaching, it's time to bring out the red ribbon, romantic music, and heart-shaped everything. Don't forget to promote your offerings online before the holiday, and consider taking reservations to help the night go smoothly for both your staff and customers. As you begin your planning, refer to our Valentine's Day ideas for restaurants to make the most of this busy holiday.
Looking to build customer loyalty through social media? Don't forget to add your business to Top4 Marketing
List your business, create your own digital store to sell goods and services, and share posts on social media. Promote your business on Google instantly! Should you need help with local digital marketing then view our new Google Marketing Platform and services Top4 Marketing
Get Found On Google Promote Your Website, Reach local customers today!
Our Digital Marketing Agency Services Across All Industries Include Search Engine Optimisation (SEO), Google Marketing, Website Design, Corporate Web Development,  and local location-based marketing using our own Google Marketing Platform!
Engage A Social Media Agency For Only 1/3 The Cost Of Employing A Social Media Manager…LET'S TALK!
Source: webrestaurantstore