If you are planning to study abroad and looking for a place that is free from noise and chaos, then you should consider Adelaide in Australia. Adelaide is the only city located in the semi-arid state of Southern Australia.
There are plenty of reasons why Adelaide has become the first choice among international students. Read on.
1. A Great Choice of Universities
Adelaide, the capital of South Australia, is home to long-established universities named as Flinders University and the University of Adelaide. These universities have been tremendously popular with international students for a long time, and uphold its high international rankings.
Flinders University is running an exchange program of students with a number of leading universities in Asia, Europe, Scandinavia and the U.S. As a part of this program, the university allows students to study in their institute for one or two semesters.
The University of Adelaide has also introduced 'Study abroad and Exchange' program that allows international students, who are already enrolled in respective universities outside Australia, to study in Adelaide university for one or two semesters.
In addition, Adelaide has many other renowned and reputed universities like Torrens University, Carnegie Mellon University from the America and University College London from the UK.
2. Great Public Transport System
Adelaide has many options when it comes to transport. From free buses, trams and trains, every local transport is available within the city. It also has an integrated system that connects all parts of the city and suburbs.
The roads in the city are safe to cycle and drive smoothly. However, the best way to save on public transport in Adelaide is to use a student metroCARD.
This card allows students to get a seat on a train, tram or bus easily. Also, it can be easily recharged at shops or online stores.
3. Affordability
Thinking about going to Brisbane, Sydney, or Melbourne instead? Think again! Living in Adelaide will cost you 7% less than compared to Perth and Brisbane. It is 19% more affordable than in Melbourne and Sydney. Rental fees in Adelaide are around 44% cheaper (AUD 213) than the national average (AUD 385).
This means you can enjoy a high-quality education without breaking your bank. The estimated living cost per week is approximately $355- $700 AUD.
4. Best Place to Live for International Students
There are around 4,000 international students living in the city centre. With so many living options available for international students, they can choose any, from private rentals, student apartments and on-campus residential apartments.
5. Internship and Employment Opportunities
For international students, the city offers many opportunities to participate in internships and part-time jobs while studying in Adelaide.
Students who have graduated from universities in Adelaide are often in high demand because of the university's strong reputation across the world.
The University of Adelaide graduates develop their own perspectives, unique voices and practical research skills which can be a great asset to any company.
Adelaide is bursting with events, entertainment, flavours and culture. It has some of the most popular award-winning restaurants and world-famous wine regions.
The city is a gateway to some of the best attractions of Australia such as the sprawling botanic gardens, the lush parklands, and historic buildings.
6. Weather
The weather in South Australia has beautiful, long summers and mild winters. In summer, temperatures often soar above 35 degrees Celsius (°C). That's 95° Fahrenheit! It's perfect holiday weather but make sure you cover up and wear sunscreen.
7. Relax and have fun at Adelaide's festivals!
Did you know that Adelaide plays host to over 400 events each year? No matter what you're into – whether it's world music, cars, film, or racing – Adelaide has a festival to celebrate it. And they have some delightfully quirky festivals as well, including the Cabaret and the Adelaide Fringe festivals!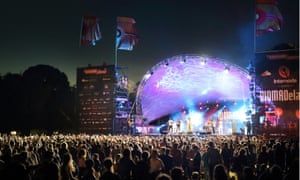 Do you want to know more about living and studying in Adelaide? Contact Pace Migration now and call us on 0434 123 123 for a quick chat or email us on [email protected] to book an appointment to have a consultation with our migration agent.
Thanks for reading!Source:
studysouthaustralia, ozstudies, studyinternational