Everybody wants a bathroom that looks great and that works for them! The best way to do this is by choosing the right bathroom accessories. Although bathroom accessories are far less important than tiles, a vanity, bath or shower, they play a vital role in providing the 'finishing touches'.
When talking about decorating, bathrooms are often overlooked by many. Most homeowners usually leave their bathroom plain when they really should think more about adding some accessories and personal touches in their bathroom to make it stand out. The best thing about decorating the bathroom well is that bathroom accessories in Australia does not only add beauty and elegance to the room, but also add functionality to the whole space.
Ideal Bathroom Centre

 is the best bathroom supply store in Hornsby and there is nothing related to the bathroom you couldn't find at our showroom.
---
#1 Mirrors
No doubt, mirrors are one of the most essential bathroom accessories because people usually do their hair and makeup in the bathroom. Most homeowners would want to have a large mirror above the sink, wherein the mirror could be a cabinet at the same time or just a flat mirror. However, it is also advisable to have a small freestanding mirror or one that is mounted on the wall so doing your makeup will be easier. Bathroom mirrors can also look good, you can select from decorative frames, cabinets, freestanding that will impress your guests.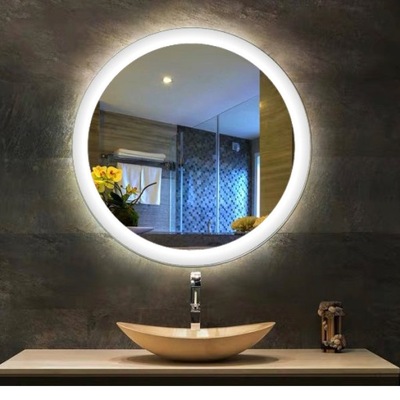 #2 Bathroom Mats
The bathroom mat is another must-have bathroom accessory as it is designed to mop up the water that runs off you when you get out of the bath or shower and to stop you from slipping over on the tiles. You can also buy special safety mats that fit within the bath or shower itself to make the surface non-slip, and thus safer for people that are not so steady on their feet. Bath mats are available in a range of colours, shapes, sizes and materials to suit any decor.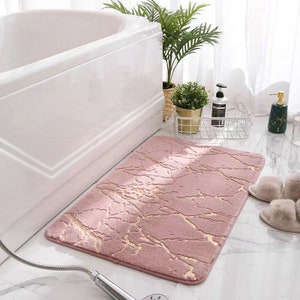 #3 Toilet Paper Holders
Loose toilet paper rolls can make even the best of bathrooms look dirty and unkempt. As such, a toilet paper holder is absolutely essential for every bathroom. Toilet paper holders are available in different styles and can add a great touch to a bathroom as well.
#4 Soap Dispensers and Bathroom Sets
While you can just use the pump bottle that your hand soap or lotion comes in, it's definitely not the most attractive solution (unless you buy expensive labels and want to show the bottles off!).
You can buy soap and lotion dispensers that dispense the product economically and that look great. Match those with accessories such as soap holders, toothbrush holders, toilet brush holders, and tumblers for a coordinated look in your bathroom.
Soap dispensers and bathroom sets are designed to last a long time and are thus made from strong materials such as plastic, ceramics, or metal.
BONUS: #5 Heated Towel Rails
Of course, you can't go past the humble towel rails in the bathroom, especially if they are heated. Not only a heated towel rail is a great addition to any home, but you can also get your towels nice and cosy warm for when you use them! Say goodbye to cold winter nights when you have to slip into cold sheets.
If you are looking for bathroom specialists in Hornsby, do not hesitate to call or visit 

Ideal Bathroom Centre

 today!
sources: hipages.com.au, discount.com.au, bella-vista.net.au
---
To find out how we can help you with your Website + Marketing, using our unique location marketing platform called Top4, get in touch today at www.top4marketing.com
Looking to build customer loyalty through social media? Don't forget to add your business to Top4.global
List your business, create your own digital store to sell goods and services, and share posts on social media. Promote your business on Google instantly! Should you need help with local digital marketing then view our new Google Marketing Platform and services Top4 Marketing
Get Found On Google Promote Your Website, Reach local customers today!
Our Digital Marketing Agency Services Across All Industries Include Search Engine Optimisation (SEO), Google Marketing, Website Design, Corporate Web Development,  and local location-based marketing using our own Google Marketing Platform!
Engage A Social Media Agency For Only 1/3 The Cost Of Employing A Social Media Manager…LET'S TALK!