Most electrical problems are minor, but you can find yourself in a situation where you need expert electrical help at night or on a weekend. Serious electrical problems can become deadly and it's important to identify situations that need immediate help. Here are some common electrical emergencies you should know in Brisbane!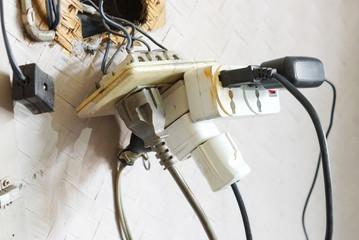 If you're searching for the best emergency electrician in the Brisbane area and surrounds (Alderley, Ashgrove, Bardon, Enoggera, Paddington, The Gap), look no further than 

Allyn White Electrical

.
---
Continuous Electrical Problems
While this doesn't pertain to any particular problem, you should always call an emergency electrician if you're having continuous problems with the electrical system in your home. Electrical problems are bound to happen from time to time, but problems that keep reoccurring have a root cause that needs to be fixed.
There are a lot of problems you may have on a regular basis, including light bulbs that burn out more frequently, bulbs that dim or flicker when you're using appliances or constant tripped breakers. These problems can have a wide range of causes, all of which are serious enough that you need to have someone look at your electrical system right away.
If you do have a continuous problem with your electrical system, make sure you talk to an emergency electrician about all the details. Understanding when these issues occur or when they're more frequent could be the key to determining the cause of the problem.
Fallen Power Lines
If a storm has been especially harsh, with high winds, you might see downed power lines among the tree limbs and other debris. These are the lines that connect your home's electrical system to the electrical grid. They have extremely high levels of current and can cause fire, shock, and death.
Never try to move fallen power lines. Don't attempt to drive over them or get anywhere near them. Your first call should be to your electrical provider, your second to your area's emergency services and make a third to an emergency electrician.
Keep your family members and pets away from the power lines and make sure you follow the electrician's instructions carefully.
Electrical Fire
Electrical fires are most often caused by a faulty electrical system, although they can also be caused by faulty appliances. An electrical fire is extremely dangerous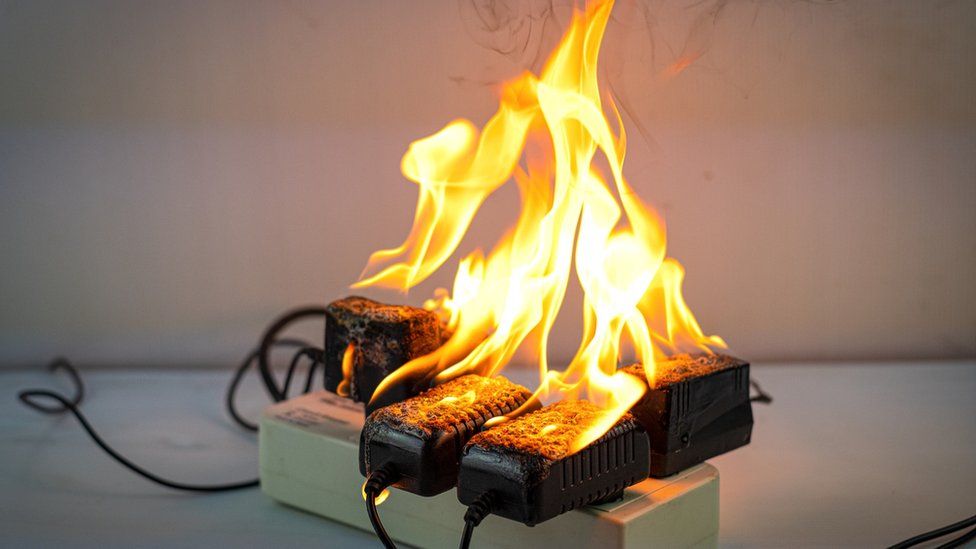 Even if you get the fire out, you need to take immediate action. Call an emergency electrician and let them handle the problem.
An Overloaded Electrical Powerpoint
One of the most common electrical emergencies is overload. If you put too much pressure on a single powerpoint, it may heat up and begin to burn. This could leave a black or brown mark around the outlet.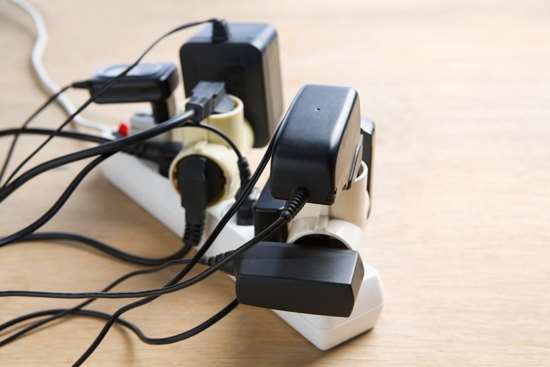 If you notice a burnt outlet, it is important to call a professional electrician in Brisbane immediately. Avoid touching the outlet, as it could be very hot.
Wires That Don't Trip
Normally, your circuit breaker will trip and cut power to certain outlets when there's an electrical problem in your Brisbane home. However, there may be times when you notice an electrical problem but it doesn't trip a breaker. If you see a spark or notice a strange smell or sound coming from an electrical powerpoint or your meter box, it may be a sign that the wire is failing to trip the circuit breaker and shut off.
If you're having electrical problems that aren't tripping a circuit breaker, call an emergency electrician right away. Circuit breakers are designed to trip and cut power when there's a problem that could result in an electrical fire, so leaving a problem like this is a big risk.
Notice Burning Smells
If any part of your electrical system is giving off burning smells, you already know things have gotten beyond the point of a home repair. Your electrical system should never smell like it's on fire.
If you can pinpoint the source of the smell, give that information to your emergency electrician. But don't worry if you can't. The safest approach is to call a professional electrician immediately.
What Should I Look For In An Emergency Electrician?
Not all local emergency electrician companies are made equal. Some companies will promise you the world, but will rarely ever deliver. Others will deliver, but will do a half-hearted job. So some things you should look for in an emergency electrician in Brisbane are:
• Fully licensed
• 24/7 availability
• Experienced in residential and/or commercial electrical emergencies
• They cover your specific area
• Professional and experienced
• Fully insured
• Good reviews
• Industry experience
Professional Emergency Electrician In Bardon And Brisbane
When there's an electrical emergency in your Brisbane or Bardon home, you shouldn't try to tackle it on your own. While it's important to watch for signs of electrical emergencies, you need to call a professional if you suspect you've got a serious problem.
For a free quote by a licensed electrician call 0416 235 641 or simply complete the 

online enquiry form

 and we will call and arrange to quote your switchboard and electrical requirements. Our charge out rate remains the same during the week, weekends and after hours, so don't hesitate to contact us today!
sources: sescos.com, thelocalelectrician.com.au, lightningbugelectric.com, mistersparky.com
---
To find out how we can help you with your Website + Marketing, using our unique location marketing platform called Top4, get in touch today at www.top4marketing.com
Looking to build customer loyalty through social media? Don't forget to add your business to Top4.global
List your business, create your own digital store to sell goods and services, and share posts on social media. Promote your business on Google instantly! Should you need help with local digital marketing then view our new Google Marketing Platform and services Top4 Marketing
Get Found On Google Promote Your Website, Reach local customers today!
Our Digital Marketing Agency Services Across All Industries Include Search Engine Optimisation (SEO), Google Marketing, Website Design, Corporate Web Development,  and local location-based marketing using our own Google Marketing Platform!
Engage A Social Media Agency For Only 1/3 The Cost Of Employing A Social Media Manager…LET'S TALK!