Do you know that BBQ and Grilling are different? This article will show you the differences of them.

What Is Barbecuing?
Barbecuing is the process of cooking meat slowly and evenly on a grill or in a smoker. The meat — usually big, bone-in cuts like ribs, pork shoulder, pork butt, or brisket — is cooked for at least a few hours, if not all day, over indirect heat (away from the flame) until very tender and falling off the bone.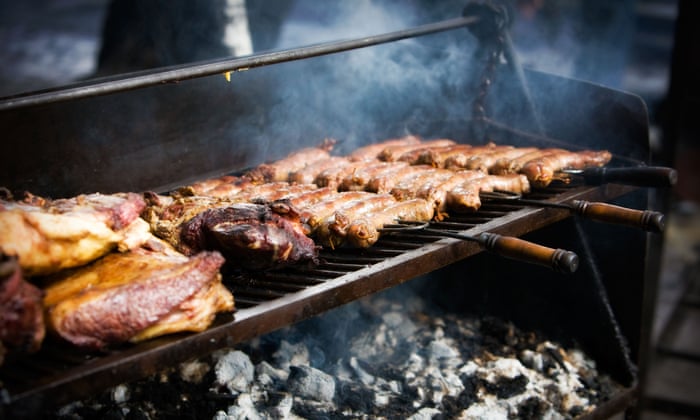 What Is Grilling?
Grilling is what you're probably doing on your grill more often: rapidly cooking food over direct heat at high temperatures. Grilling, in contrast to barbecuing, is hot and easy, giving food a quick sear. You're grilling whether you're cooking seafood, beef, hamburgers, hot dogs, sausages, pork chops, or boneless chicken breasts. Grilling vegetables and fruits is also common. Grilling at home is most often performed on a gas or charcoal grill.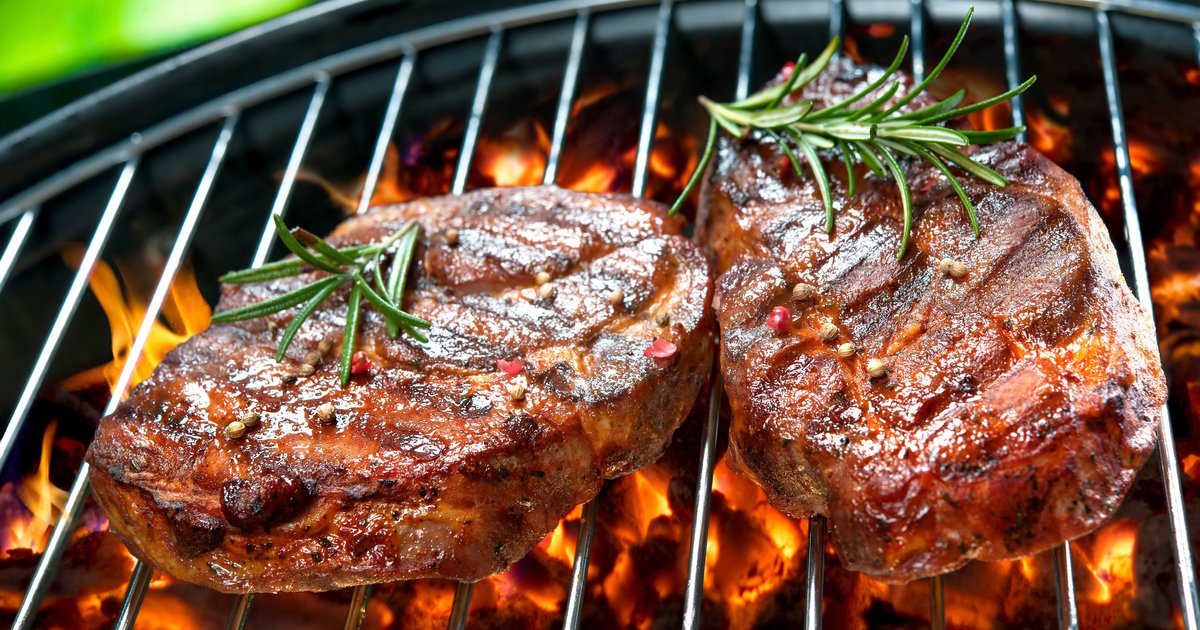 The Characteristics of Barbecue
Cooking time – Long, low and slow. From four to twenty-four hours
Cooking temperature – Low temperatures, about 225°F (107°C)
Cuts of Meat – Large, tough, fatty meats full of connective tissues such as ribs, shoulder, butts, and brisket
Smoke – The key ingredient is smoke from aromatic wood like hickory or mesquite
The Characteristics of Grilling
Cooking time – Short, hot and fast. Five to fifteen minutes
Cooking temperature – High termperatures, 500°F (260°C) or greater
Cuts of Meat – Thin or ground cuts such as steak, burgers or chicken breast
No Smoke – The meat is not on the grill long enough for smoke to impart much flavor.
Hopefully, you now understand the differences between BBQ and grilling, as well as why you need to know both methods if you want to cook some cut of meat.
Another option you could have that you do not want to mess up your hunger for barbecue is to have the expert cooked for you! And we are at Ginger Olive Restaurant and Grill will give you a great time with our best BBQ in Melbourne. Forget about the hassle of preparing and cooking your own BBQ, Ginger Olive Restaurant and Grill will let you sit back and enjoy your food with the tasty wine of your choice at our restaurant in Melbourne.
---
To find out how we can help you with your Website + Marketing, using our unique location marketing platform called Top4, get in touch today at www.top4marketing.com
Looking to build customer loyalty through social media? Don't forget to add your business to Top4.global
List your business, create your own digital store to sell goods and services, and share posts on social media. Promote your business on Google instantly! Should you need help with local digital marketing then view our new Google Marketing Platform and services Top4 Marketing
Get Found On Google Promote Your Website, Reach local customers today!
Our Digital Marketing Agency Services Across All Industries Include Search Engine Optimisation (SEO), Google Marketing, Website Design, Corporate Web Development,  and local location-based marketing using our own Google Marketing Platform!
Engage A Social Media Agency For Only 1/3 The Cost Of Employing A Social Media Manager…LET'S TALK!