When we talk of cosmetic surgeries, it is often a common perception that the usual demographic is women. But nowadays the number of men going under the knife is slowly starting to increase. Men are becoming more conscious about their looks as a result of this youth-driven age.
In the past, men who get cosmetic surgeries are considered to be taboo or vain. But today men are finding it necessary especially with the influence of the media. When you turn on the TV you would see all these versions of perfection and definition of beauty. It often comprises a chiselled jaw, a masculine body and an overall youthful appearance.
Procedures that are often asked for by men include nose reshaping, breast reduction, hair transplantation, face lifts, liposuction, tummy tuck and eyelid surgery. Even procedures that are done to improve the buttocks are also even starting to take popularity among the males.
Here are some reasons why men undergo cosmetic procedures:
1. Dramatic improvement to improve self-confidence
One of the reasons why men chose to undergo these invasive procedures to make dramatic improvements in their bodies is to feel better about themselves and to gain more confidence. Others are thrown under pressure to look better because of how much society placed a value on beauty. And let's face it; this also improves their chances when it comes to dating.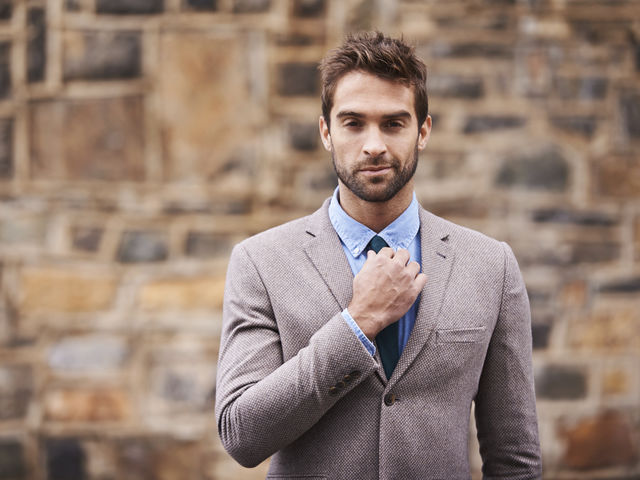 2. To maintain a job or look for a new job
Some men find cosmetic surgeries done to their face help them in maintaining or when looking for a job. In a highly competitive workforce, looking young and vigorous is also a factor that can help them retain their jobs. For those who have lost theirs and are looking for new employment looking young can really better their chances. In some cases, for instance, those who have lost their hair due to early onset of balding give out the impression that they are older than they really are. Unfortunately, sometimes it is a reality that looks can really dictate on how you fare against others for employment. A common example of this would be the growing list of male Hollywood stars going under the knife since they have a job that largely banks on their looks.
3. Medical Problems
Another reason why men also seek cosmetic surgeries is also to correct some medical problems. Like removing man boobs for instance which cause a social setback for those suffering from it. Correcting the internal structures of the nose to relieve breathing problems is also another reason.
4. Physical Concerns
Some also opt for liposuction to remove belly fats which in some cases relieve lower back problems. So it is not always about looking good but also a necessity to improve how they function.
The advancement and improvement in the technologies nowadays have given men the confidence to listen to cosmetic surgery advice and decide to go under the knife. Procedures are becoming less invasive and requiring lesser downtime.
There is really nothing wrong with striving for a more attractive face and body since it is a person's own prerogative to do what he wants with it. However, the problem comes in when they go too far or when they trust the wrong people who will provide the service.
Looking for an experienced cosmetic surgeon in Sydney to help you with any other cosmetic procedure? Contact Cosmetic Medical Centre today!
---
To find out how we can help you with your Website + Marketing, using our unique location marketing platform called Top4, get in touch today at www.top4marketing.com
Looking to build customer loyalty through social media? Don't forget to add your business to Top4.global
List your business, create your own digital store to sell goods and services, and share posts on social media. Promote your business on Google instantly! Should you need help with local digital marketing then view our new Google Marketing Platform and services Top4 Marketing
Get Found On Google Promote Your Website, Reach local customers today!
Our Digital Marketing Agency Services Across All Industries Include Search Engine Optimisation (SEO), Google Marketing, Website Design, Corporate Web Development,  and local location-based marketing using our own Google Marketing Platform!
Engage A Social Media Agency For Only 1/3 The Cost Of Employing A Social Media Manager…LET'S TALK!