Australia has gone into lockdown. Other countries already have or will follow Along with you, we are watching closely the impact COVID-19 is having on our local communities and our clients' websites + marketing.
This is a challenging time for business and many of our clients have a business to run too.
When you come out of this on the other side (which you will), you want the company to still be working efficiently.
"What to do" through a period like this? and we recognise that many of you rely on us to make sure of your website and customer communication displays the right message to your customers.
Here are some items that we have been doing the past few days and will continue to do and will give you some ideas on what to do during this emergency such as email marketing and social media messaging to customers to let them know your opening hours and what you are doing during this unprecedented time.
A number of tasks that we are doing for businesses are:
Some clients have had to start doing takeaway only and have asked us to design new messaging and promotions. (Don't rely on UberEats to take 35%)
Some clients have asked us to email their client base with changes
Some clients have asked us to update the website with pop-ups- stating what is the business doing during this period.
Mothball the business or pivot? with the same services but done differently
How to manage clients – messaging online via social media, emails or we suggest text messages to your client base at home.
Setting online frameworks and a timeframe of website tasks to do in downtime so when then the business is up the website is ready.
How to re-enter the market after mothballing – what to do now and be ready for when business picks up again.
Opportunities in the marketplace – Like the restaurants have done, how can you best serve your customers at home ( video and live chat website plugins, we build it all)
Some clients have asked us to update Google My Business and maps with open hours and messages across all channels.
Invest in elements of the business that you have been putting aside for a while such as a mobile app -a New Website – a new email marketing system or even new branding.
Competitor analysis during this time. What are your competitors doing? Are they producing content you're missing, or reaching an audience you haven't?
We are in unprecedented times and we all have friends, family and loved ones to care for.
Many businesses are unsure how to proceed so If you would like to have me and my team personally review your online marketing strategy where there is room for improvement and how we can work together to make the most of this trying time so you come out strong when the crisis is over,
then click below to schedule your chat with me now. We are here to serve you.
Some examples below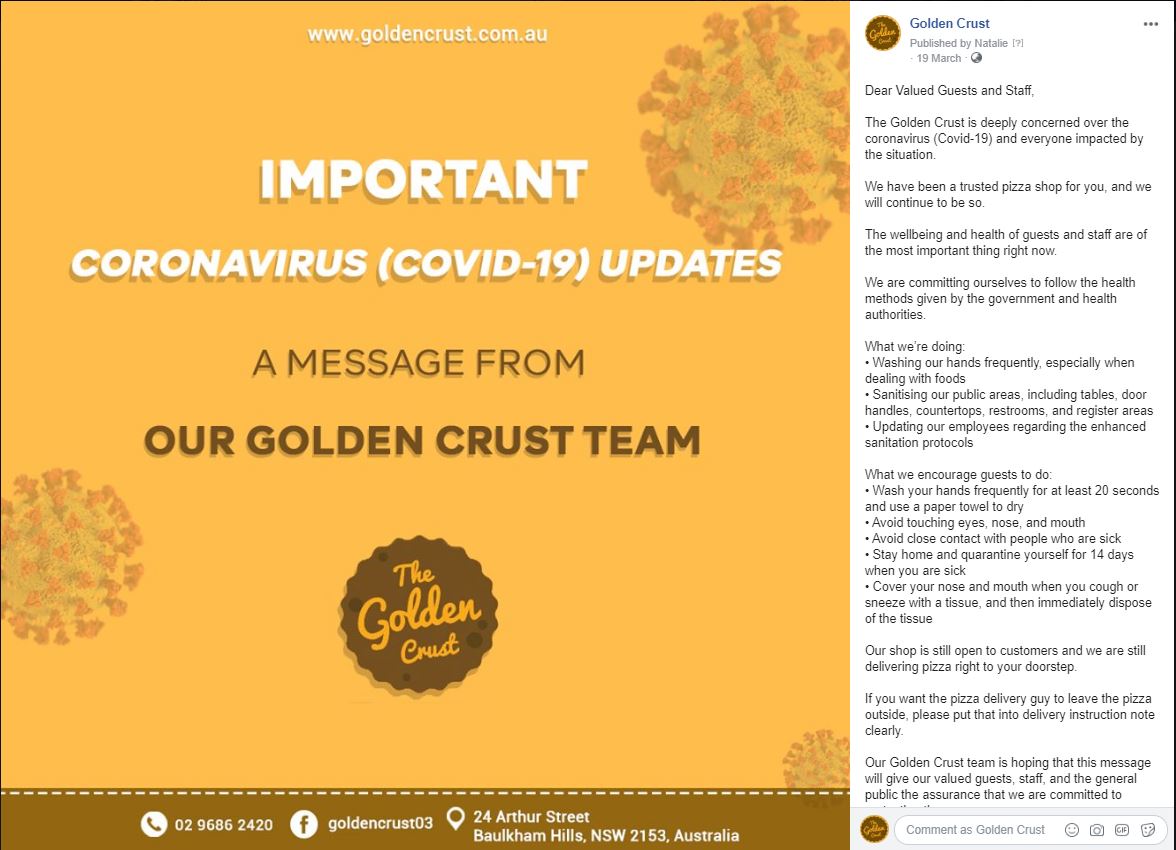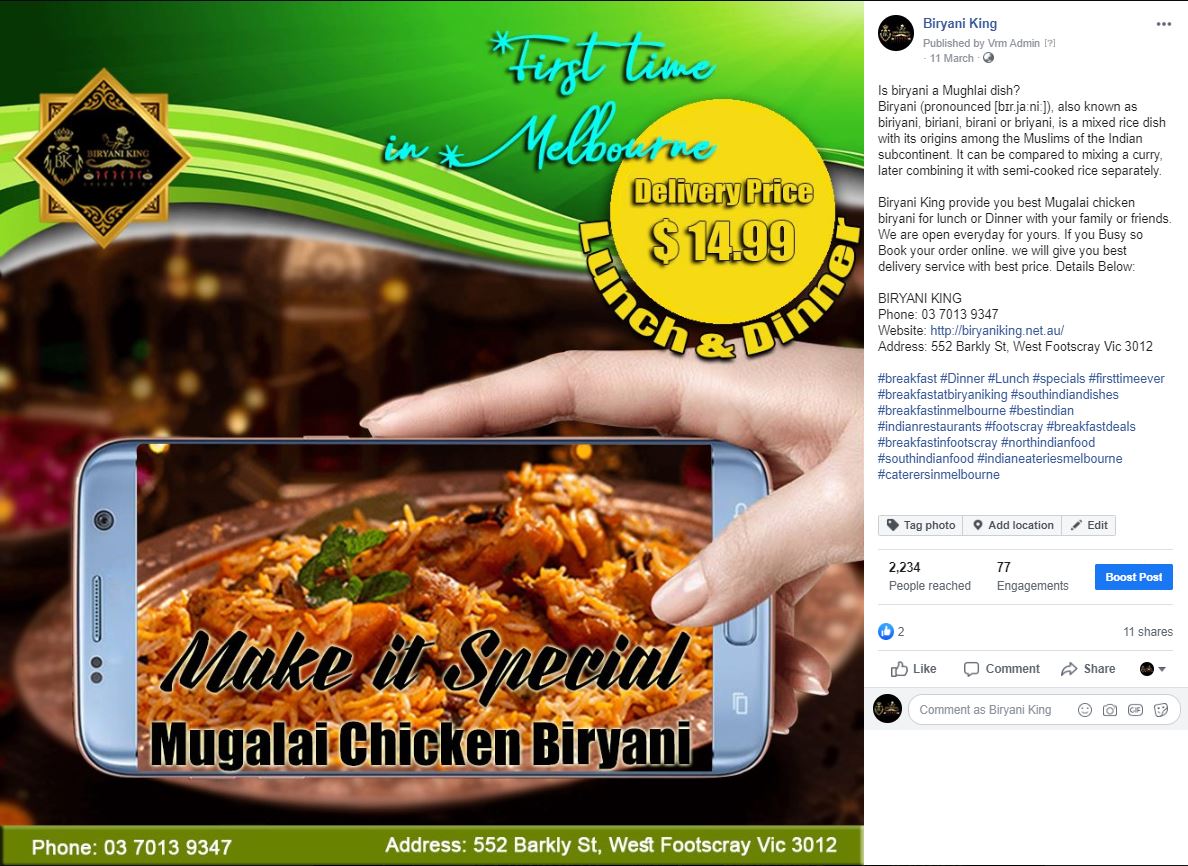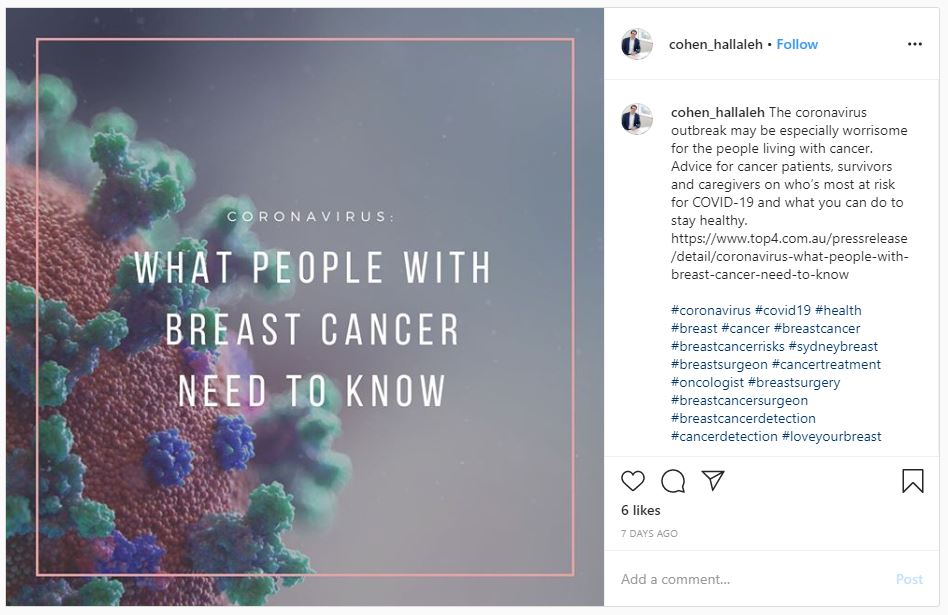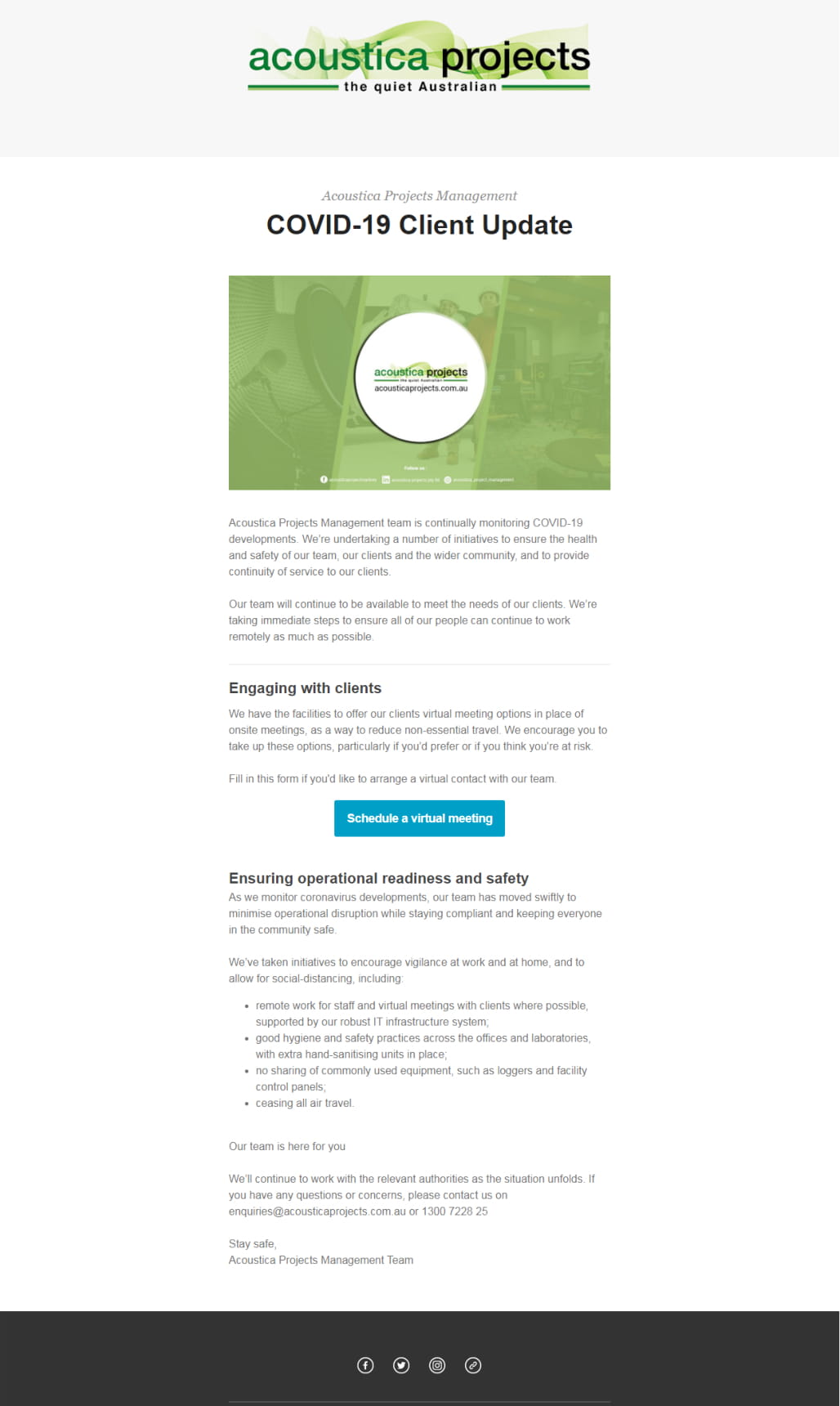 Useful Links for Business during this time
ATO
Australia Government
This site will link you to the latest Coronavirus news, updates and advice from government agencies across Australia