The key to a successful renovation – be it an entire house, a room or a backyard – is research and planning. Long before you visit your local Amber store, you need to decide your budget and the look and feel you are trying to create.
Most of us – unless we are interior designers – are short of ideas so research is essential. Months before you actually start work, you need to check out magazines, online articles, television programs – whatever gives you inspiration – and decide on a theme.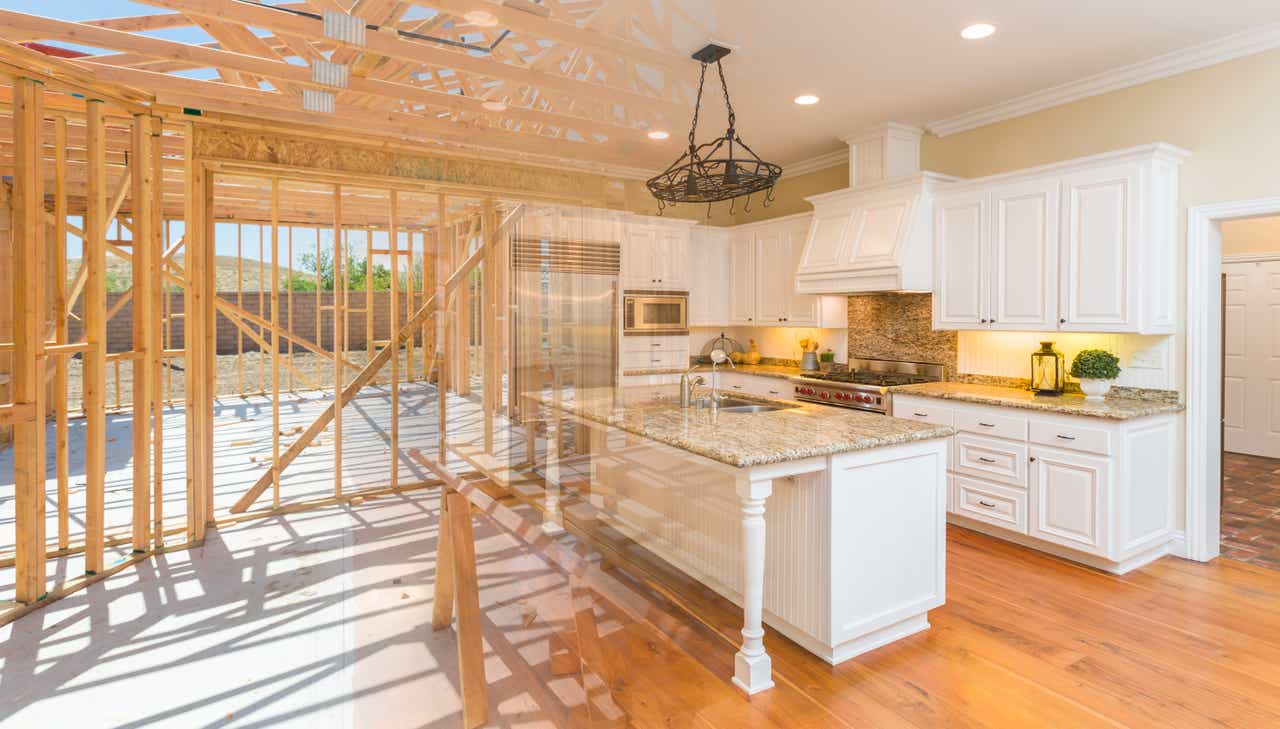 Do you want the indoors and outdoors to merge?
Where does your family spend the most time? What colour palette do you like?
Is it a high-traffic area?
What about lighting?
Do you want to create a feature wall?
Do you like natural stone or tiles?
What format and size do you prefer?
There is a trend in Europe for very large format tiles that open up a space and create an illusion of seamlessness – a bonus for small rooms. The same colour palette for indoors and outdoors – even in different finishes – allows a transition for entertaining without room borders. Are you thinking, this all seems a bit overwhelming? Take note of these five handy tips:
1. Make a scrapbook
simply note down everything you like, measure up all your rooms and armed with that information, visit your local Amber store for the renovation.
2. Explore all options
be prepared to spend an hour or so with our helpful staff, take a notebook and pen and talk through all your options and prices.
3. Budget
now you know what is on offer, you can add it to your budget and find out realistically what type of coverings you can afford.
4. Less is more
Remember that the clever use of a feature – it might be a strip of coloured mosaics in a bathroom or kitchen or a contrasting paver in your outdoor area – can bring to life a contemporary look and feel without breaking the bank.
5. Luxury for less
if you find your choices has exceeded your budget, re-visit your choice at your local store…Amber has products to suit all tastes and budgets.
---
To find out how we can help you with your Website + Marketing, using our unique location marketing platform called Top4, get in touch today at www.top4marketing.com
Looking to build customer loyalty through social media? Don't forget to add your business to Top4.global
List your business, create your own digital store to sell goods and services, and share posts on social media. Promote your business on Google instantly! Should you need help with local digital marketing then view our new Google Marketing Platform and services Top4 Marketing
Get Found On Google Promote Your Website, Reach local customers today!
Our Digital Marketing Agency Services Across All Industries Include Search Engine Optimisation (SEO), Google Marketing, Website Design, Corporate Web Development,  and local location-based marketing using our own Google Marketing Platform!
Engage A Social Media Agency For Only 1/3 The Cost Of Employing A Social Media Manager…LET'S TALK!